BBC
Connected Red Button
My first project at the BBC, an IPTV re-invention of the broadcast Red Button service.

I joined the project during the discovery phase and quickly had to get to grips with a new platform, IPTV. The differences to designing for the web were stark but I found the opportunity to learn about this platform incredibly exciting.

The vision
The vision was to provide the foundation for interactivity around the BBC's television channels and to set the benchmark for delivering internet-driven content across broadcast.

The brief was to be both progressive yet instantly familiar, continuing to embrace the features that make traditional Red Button a successful service today.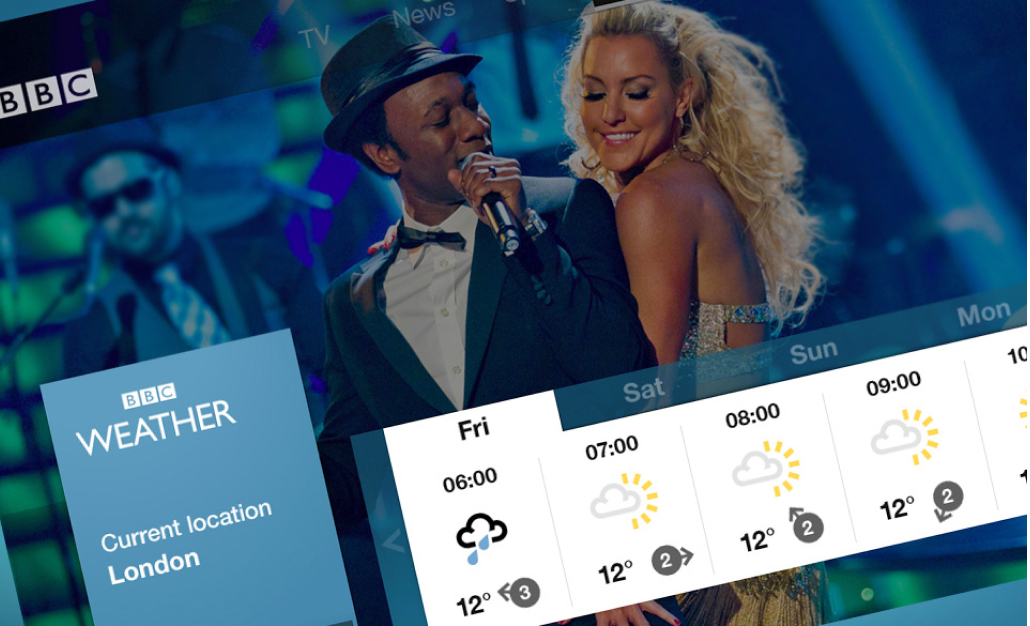 THE TEAM
Robin Gibson (Snr Designer)
Wes Elliott (Snr Designer)
Ryan Hope (Mid Designer)
Ryan Hussey (Mid Designer)

MY ROLE
I joined halfway through discovery and the lead the team to delivery.
TIMELINE
LINKS